Welcome to Finishing Touches!
Whether you are interested in remodeling a kitchen or bath, adding a room or getting the perfect paint finishing on your home, we are here to help. At Finishing Touches, we want to make you feel Right at home and ensure that you live in the home of your dreams for years to come. Premier paint contractors in Parker County. 
We take pride in creating unique work.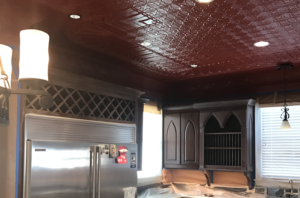 We understand the importance of having a beautiful renovation that will make your investment with us worth while. Having a unique design that fits your needs is the most important factor when renovating any part of your home, and no one understands this better than Finishing Touches.
When we have completed our construction process, you will be extremely pleased with the finished product. We pride ourselves with quality products and craftsmanship and strive to always exceed client's expectations.
We were so happy with BJ's work, she and the crew were so professional in everything they did, were exact on every detail and took such pride in every finish. One of a kind...Thank you!
Jennifer L.
Don't let years of weather and abuse blemish the beautiful look of your entryway. We can restore, refinish or completely re-do your porch and patio services and having you looking like royalty is coming to visit.